Worldwide full Professors in Geriatric Medicine and other medical specialities.
Worldwide full Professors and Experts in Gerontology (nursing, nutrition, psychology, sociology and also architecture, demography, economy, engineering and […]).
The tutors involved in a session should participate in all teaching activities.
Tutors Pharmacology session, 11 June – 2022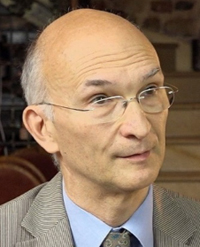 Prof. Mirko Petrovic
Mirko Petrovic (MD PhD), is a Professor and Chairman in the Department of Internal Medicine and Pediatrics at the University of Ghent, Belgium, lead of the research unit "Quality of drug utilization in older persons' a geriatrician at Ghent University Hospital and serves as President-elect of the European Geriatric Medicine Society. He has published over 300 peer-reviewed articles in high-impact journals in aging and clinical pharmacology. He has delivered more than 130 international presentations as a guest or key-note speaker.
Prof. Fei-Yuan Hsiao
Mrs Fei-Yuan Hsiao (PhD) is full professor and Director, Graduate Institute of Clinical Pharmacy at National Taiwan University. Her main research interests are Pharmacoepidemiology, Pharmacoeconomics, Health services research.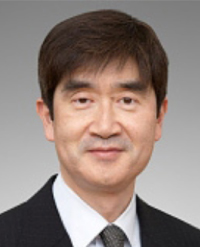 Prof. Masahiro Akishita
Masahiro Akishita (MD, PhD) is full Professor of Geriatric Medicine, Graduate school of Medicine, The University of Tokyo. His main research interests are pharmacotherapy and its safety in the old population as well as Gender differences in Geriatric Medicine.
Tutors Falls and Fractures session, 14 May – 2022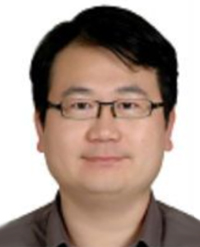 Ming-Yueh Chou
Ming-Yueh Chou is the Director at the Division of Geriatric Integrated Care, Center of Geriatrics and Gerontology, Kaohsiung Veterans General Hospital and M.D., School of Medicine, National Yang-Ming University, Taipei, Taiwan Lecture, National Yang Ming University School of Medicine.
Prof. Keith Hill
Professor Keith Hill is the Director of the Monash Rehabilitation Ageing and Independent Living (RAIL) Research Centre. He is a physiotherapist and senior researcher with extensive track record across community, hospital, and residential care settings. Keith's main research has focused on falls prevention, exercise, healthy ageing, and rehabilitation. He has been a Chief Investigator on NHMRC partnership and project grants, and also has recent and current research grants with collaborators in Singapore, Canada, Brazil, and Hong Kong.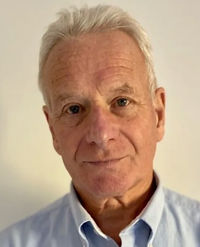 Prof. Finbarr Martin
Professor Finbarr Martin is Consultant geriatrician at Guy's and St Thomas' NHS hospitals in London for 32 years, now clinically retired (but back vaccinating!). Emeritus Professor of Medical Gerontology at King's College London.  Research on geriatric syndromes including falls, fracture prevention, delirium and muscle function, and the applications of CGA across clinical areas. H-Index 56 (Google Scholar, 2021) 
      Co-author, AGS/BGS Falls Prevention Guidelines, 2001 and 2009. Clinical lead for the England Department of Health falls and fractures toolkit, 2020. Clinical lead (2012-2018) England national Falls and Fragility Fractures Audit programme. 
      Past-president, European Geriatric Medicine Society, 2020-2021. President, British Geriatrics Society 2010-12. Non-executive director, National Institute of Care and Health Excellence, England (NICE) 2013-2016
Tutors Cognitive decline and dementias session, 9 April – 2022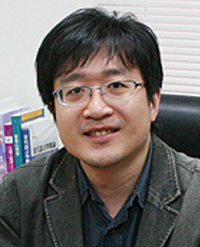 Prof. Li-Hung Chang
Ph.D. in Cognitive Science, Brown University
Assistant Professor, Institute of Philosophy of Mind and Cognition, National Yang Ming Chiao Tung University, Taiwan
Assistant Professor (Joint Appointment), Institute of Neuroscience, National Yang Ming Chiao Tung University, Taiwan
The 9th Distinguished Award for General Education Teachers, Minster of Education, Taiwan
Prof. Koichi Kozaki
1986:  Graduated from University of Tokyo, School of medicine
1988-2005: Department of Geriatric Medicine, University of Tokyo Graduate School of Medicine
2010-:  Professor, Department of Geriatric Medicine, Kyorin University School of Medicine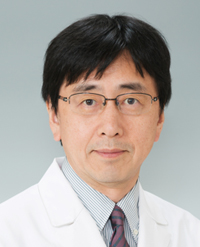 Prof. Hajime Takechi
Hajime Takechi, M.D., Ph.D.
1986: Graduated from Faculty of Medicine, Kyoto University
1999-2014: Department of Geriatric Medicine, Kyoto University
2016-: Professor, Department of Geriatrics and Cognitive Disorders, School of Medicine, Fujita Health University
Tutors Frailty session, 12 March – 2022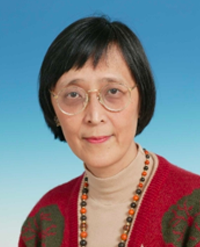 Prof. Jean Woo
Jean Woo is Emeritus Professor of Medicine, Henry G Leong Research Professor of Gerontology and Geriatrics – Faculty of Medicine, Director, CUHK Jockey Club Institute of Ageing, Co-Director, CUHK Institute of Health Equity, Director, SH Ho Centre for Gerontology and Geriatrics, Director, Centre for Nutritional Studies, The Chinese University of Hong Kong, Honorary Consultant Geriatrician, Hospital Authority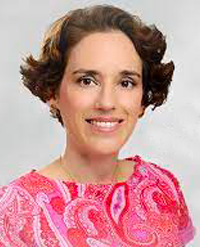 Prof. Liat Ayalon
Liat Ayalon, PhD, is a Professor in the School of Social Work, at Bar Ilan University, Israel. Prof. Ayalon coordinates an international EU funded Ph.D. program on the topic of ageism (EuroAgeism.eu). She is also the Israeli PI of the EU funded MascAge program to study ageing masculinities in literature and cinema. Between 2014 and 2018, Prof. Ayalon has led an international research network on the topic of ageism, funded through COST (Cooperation in Science and Technology; COST IS1402, notoageism.com). She consults both national and international organizations concerning the development and evaluation of programs and services for older adults.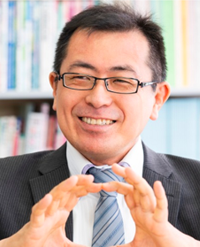 Prof. Katsuya Iijima
Katsuya Iijima is Director of the Institute for Future Initiatives (IFI) and Professor, Institute of Gerontology (IOG), the University of Tokyo. His main research interests are: Geriatric medicine (especially, Cardiovascular medicine), Gerontology, prevention of frailty due to sarcopenia, oral frailty and Patient-centered Home medical care.
Tutors Sarcopenia session, 12 February – 2022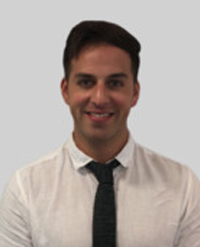 Dr. Ben Kirk
Dr Ben Kirk  PhD is a Research Fellow at the Australian Institute for Musculoskeletal Science (AIMSS), located within the Department of Medicine at the University of Melbourne. His clinical research focuses on identifying the mechanisms of and treatments for Sarcopenia (loss of muscle mass and function) to improve health outcomes for patients.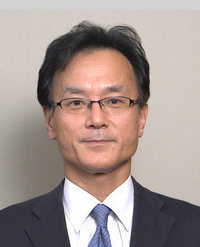 Prof. Hidenori Arai
Hidenori Arai, MD, PhD. President of the National Center for Geriatrics and Gerontology, President of the Japan Gerontological Society, President of the Japanese Association on Sarcopenia and Frailty, Vice-President of the Japan Geriatrics Society. President of Asian Academy of Medicine for Ageing and Chairman of Asian Working Group for Sarcopenia and Chairman of Asian Working Group for Cachexia.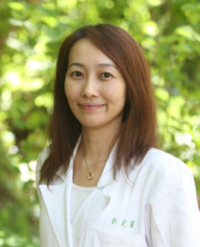 Prof. Wee-Shiong Lim
Li-Ning Peng is Associate Professor, National Yang Ming Chiao Tung University School of Medicine and Chief, Division of Research, Development and Promotion, Center for Geriatrics and Gerontology, Taipei Veterans General Hospital.
Tutors Malnutrition session, 15 January – 2022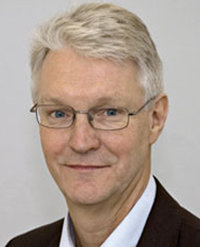 Prof. Tommy Cederholm
Tommy Cederholm is Professor of Clinical Nutrition at Uppsala University and senior consultant in Geriatric Medicine at the Karolinska institute in Stockholm
He acts as expert at Swedish Council for Food and Health, is chairman of SWESPEN, and active in the ESPEN SIG Geriatric Nutrition.
He authorized more than 220 papers on nutrition in geriatrics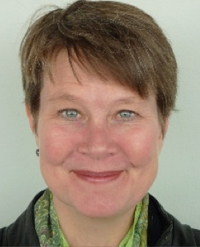 Prof. Elisabet Rothenberg
Prof Elisabet Rothenberg is registered dietitian and PhD. Currently she has a position as assistant professor at Kristianstad University at department of Health Sciences. She is involved in research projects concerning nutrition and body composition of older adults. She is PI for the study SeSam. She has an experience of involvement in guideline committees nationally and internationally. She has been president of the Swedish clinical dietitians for 16 years and involved in EFAD the European dietetic organisation. Since 2016 she is president of SWESPEN and member of ESPEN council.
Prof. Wee-Shiong Lim
Prof. Wee-Shiong Lim is the Director at Institute of Geriatrics and Active Aging, and Senior Consultant at the Department of Geriatric Medicine, Tan Tock Seng Hospital. He is Fellow of the American Geriatrics Society, and Adjunct Associate Professor at Lee Kong Chian School of Medicine, NTU, and Yong Loo Lin School of Medicine, NUS.
His research interests include sarcopenia and related disorders; frailty and intrinsic capacity; cognition-related disorders; caregiving; and evidence-based medicine in the older adult.
Tutors Healthy Ageing session, 11 December – 2021
Dr. Yuka Sumi
Head of the Aging program in the Maternal, New-born, Adolescent, Health and Aging at World Health Organization
Trained at London School of Hygiene and Tropical medicine- London University
Visiting researcher at the Beth Israel Deaconess medical Center – Boston
Associate professor at Juntendo University – Tokyo
Senior project leader of Global health at Kanagawa governmental prefecture
WHO Medical Officer acting as responsible for WHO Integrated Care for Older People (ICOPE) approach at the secretariat of WHO Clinical Consortium on Healthy Ageing (CCHA).
Currently she is the head of the Aging program in the Maternal, New-born, Adolescent, Health and Aging at World Health Organization
Dr. Ritu Sadana
Dr Sumi Sadana is Head, WHO Secretariat, WHO Council on the Economics of Health for All.
She was trained in economics, epidemiology, demography, and anthropology at Harvard University. Then, she worked to advance health equity since 1985 in public and private sectors in low-, middle-, and high-income countries. Relevant to older people, coordinated development of the first WHO Global Strategy on Ageing and Health including objective towards the Decade of Healthy Ageing; co-authored World Report on Ageing and Health; negotiated Global Strategy's accountability framework and ensured monitoring of national commitments; developed metrics and global monitoring of healthy ageing; developed research and evidence strategy reflecting policy makers and older people's views; lead author and editor of Decade of Healthy Ageing: baseline report.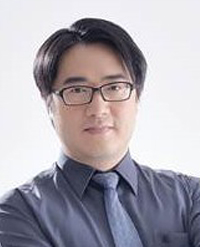 Prof. Liang Kung Chen
Dr Chen is full professor in Geriatrics at the National Yang-Ming University in Tapei.
Prof Chen is also the Director of the Centre for Geriatrics and Gerontology, Taipei Veterans General Hospital and the Director of Aging and Health Research Centre of National Yang-Ming University.
Dr. Chen's research work is focused on several domains: (1) frailty and sarcopenia, (2) insulin resistance and metabolic resistance of the older people, (3) age-friendly healthcare systems, including long-term care and dementia care, and (4) smart health care and artificial intelligence.